By Content Editor
18 August 2021, 09:07 | 24 August 2021, 08:42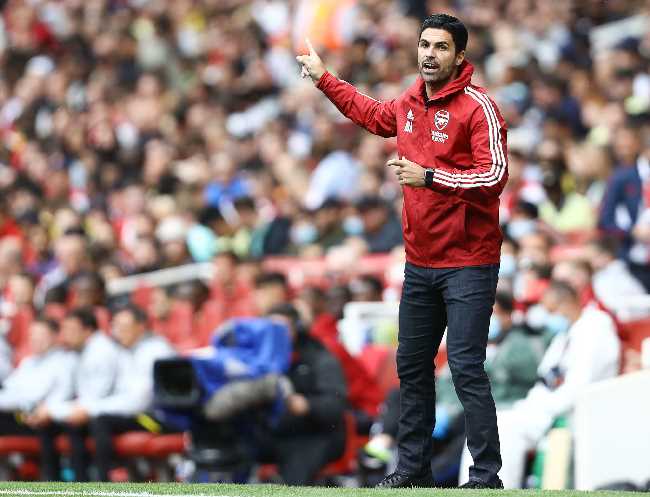 @Icon Sport
Things don't get any easier for Arsenal and manager Mikel Arteta after their opening day defeat against newly promoted Brentford; now they come up against a determined Chelsea side favoured by many to challenge for the Premier League title this season. What may be considered an opening blip could very quickly begin to turn into a worryingly bad start for the club if Chelsea manage to get a few goals at the Emirates.
A test for Arteta
If there's a silver lining the Arsenal manager can hold on to, it's that this is a London derby match and his players should be ready to give an improved performance for at least their own sense of pride, though it will be his job to encourage this from them. No doubt, this is another stern test of his management skills. If successful, though, we know that Arsenal are more than capable of pulling off what would be an upset by current standards and beat Chelsea in their first home game with a full stadium for 18 months.
New recruit Ben White will be hoping for an improved defensive showing after a debut to forget in the 2-0 defeat to Brentford, but it may feel like a daunting task when he sees who he'll be facing up against in the opposing line-up.
Could debutant Lukaku fire the Blues to victory?
New record signing Romelu Lukaku is expected to make his debut for Chelsea in this match and will be eager to get his return to the club he left in 2014 off to the best possible start with a goal or two. Will he set the standard that other top strikers in the league have to meet? Or can Arsenal spoil this debut just as their own debutants were brought down to earth last Friday night?
One 'top six' meeting has already upset predictions in Tottenham against Manchester City during the opening weekend and many will be observing North London with interest to see if it produces another shock. While this game alone won't decide their respective seasons, it could go a long way to setting the tone for Arsenal or Chelsea as they aim for a positive start.