By Content Editor
26 August 2021, 20:44 | 26 August 2021, 21:14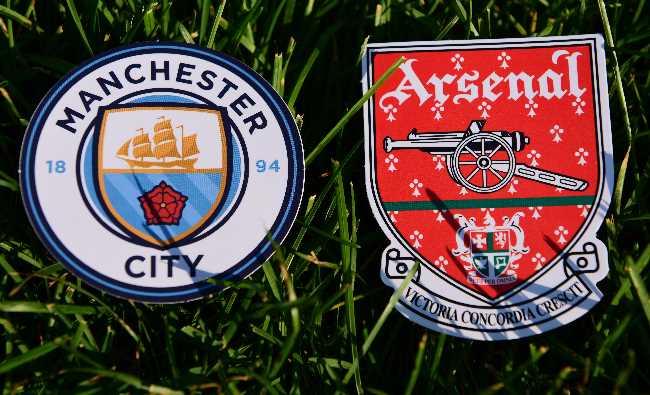 Depositphotos @qwer230586@yandex.ru
So far this season Arsenal have proven to be full of surprises, for better or worse. The worst possible start - a 2-0 defeat away to newly promoted Brentford - was followed up by a routine win for their opponents Chelsea at the Emirates before storming to a 6-0 rout of West Bromwich Albion in the EFL Cup.
While some may argue that was a game they were expected to win, others had looked at it as a potential upset on paper, so it was a strong statement by the team that they still care about putting together a good season. Champions Manchester City, of course, are an altogether different proposition.
Pressure off for the Gunners?
If one positive can be taken from the prospect of this fixture, it's that no one truly expects Arsenal to cause an upset here - not even most of their own fans. From this they can tell themselves to play without fear of backlash if they lose by a goal or two, as many teams will against City this year.
With strikers Aubameyang and Lacazette off the mark for the season against West Brom after returning fit from a recent Covid outbreak at the club, they'll also be confident of snatching a goal or two. From a certain point of view, this game represents a chance for Arsenal to place down a big marker for the season; get a result here and they reassert themselves as serious top four contenders.
Champions hoping to build on mixed start
For Manchester City, the start of this season has not exactly been business as usual, an opening day defeat by Tottenham reminding the club that defending their crown won't be a simple task even if they remain runaway favourites for it. In typical City fashion though, they followed this up with a routine 5-0 home victory against Norwich; a game in which new signing Jack Grealish got off the mark.
Grealish may be the man of the moment, but Arsenal focus on him at their peril, with a frightening array of other talent at their opponents' disposal. There are no easy games in this league, but the Gunners may be about to face the all-round toughest one of their season.