By Content Editor
24 August 2021, 08:39 | 26 August 2021, 21:08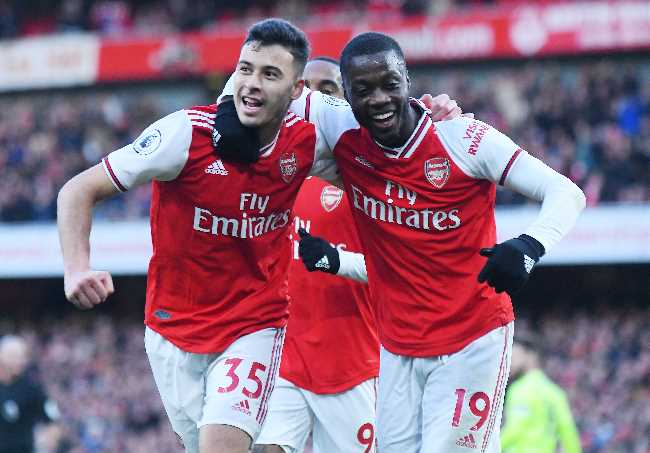 Depositphotos @CosminIftode
While the EFL Cup isn't the most glamourous competition, it is one that may come as somewhat of a relief for Arsenal during a run of exceptionally tough league fixtures. Coming off the back of a home defeat against Chelsea on Sunday, their next daunting Premier League game is away to champions Manchester City. A mid-week trip to recently relegated West Bromwich Albion, though not necessarily easy, suddenly doesn't seem so bad on paper.
Covid disrupts, but a good game for debutants?
Arsenal will be desperate for a win here to provide a much-needed boost in confidence. Usually it would also represent an opportunity for manager Mikel Arteta to give a few youngsters the chance to impress - but his hand may be forced anyway with a number of the club's star players missing recently due to a Covid outbreak. This includes strikers Pierre-Emerick Aubameyang and Alexandre Lacazette as well as £50 million signing Ben White.
It's not all bad news though. The club will be especially thankful now for their activity in the transfer market, with midfielder Martin Odegaard and esteemed former Sheffield United goalkeeper Aaron Ramsdale in contention to make their debuts. A less high profile match such as this could represent the perfect game to help them settle in at the club before bigger challenges to come.
West Brom accustomed to the big occasion
West Bromwich Albion, of course, have recent experience of big games at the Hawthorns stadium having been in the Premier League as recently as last season. But the difference here is that they are now able to welcome back fans who missed these big games in the past 18 months, and you can bet they'll be confident of an upset here considering their opponents' recent form.
Sitting second in the Championship table and unbeaten so far this season, make no mistake: West Brom represent a precarious game for Arsenal in their current situation. If anything, Albion will be hoping to make more of their chances in front of goal. A 2-1 win at Blackburn on Saturday may have got the result but they had 23 attempts and 11 shots on target in that game.
Arsenal will rightly approach this with caution, but it gives them a perfect opportunity to impress if they can meet the challenge.