By Content Editor
26 July 2021, 17:13 | 27 August 2021, 22:39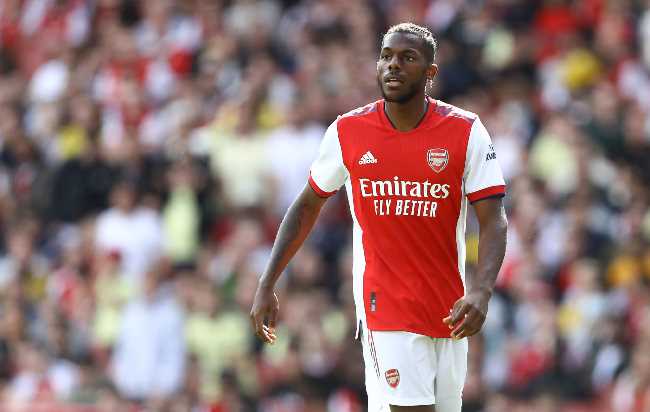 @Icon Sport
The latest in a long line of exciting young talents from Portugal, new Arsenal signing Nuno Tavares could well be a dark horse to set the Premier League alight during the 2021/22 season. As a left back, though, this is a player who will likely be judged more on his ability to prevent goals being scored than putting them in the net himself.
Still, during his two professional years at former club Benfica he did manage one goal to his name, which may be a glimpse of things to come for the eager 21 year old. Left backs, of course, are often expected to do more than just defend, and it's possible we could see quite a few assists from this pacey young man.
After all, it took only a week following his debut for the Benfica first team in September 2019 to get two assists in a 5-0 win; a match in which he also scored the opening goal. This was less than a year after his professional debut for Benfica B in October 2018; a year in which he also represented Portugal at Under 18 and Under 19 level. Currently, he represents the national team in their Under 21 squad. If he continues being successful at his new club, a cap for the senior team surely isn't far off.
Bear in mind that breaking into Benfica's first team at such a young age is no small feat considering they are arguably still the biggest club in Portugal, consistently playing at the highest level in their country and regularly making appearances in the knockout stages of European competitions. This potential is reflected in the deal made for Tavares, £8 million to secure his signature on a relatively lucrative long term contract for a player of his age.
With this deal, Arsenal were clear in their intent and didn't want to take the chance of missing out on this deal. Whether Nuno Tavares' youthful talent is enough to give them a better season than they've had in recent years remains to be seen, but he is sure to be an exciting addition to the English game nonetheless.