By Content Editor
02 August 2021, 11:00 | 27 August 2021, 22:39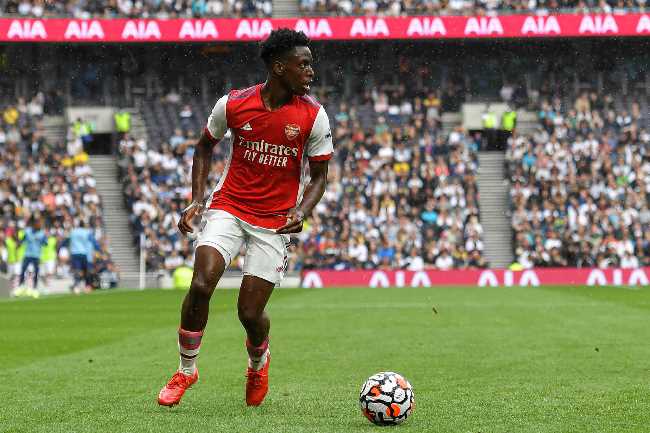 @Icon Sport
A Belgian player who came up through the youth ranks at Anderlecht after joining them in 2010 at age 11, Albert Sambi Lokonga is another young talent to be snapped up by Arsenal as they look to build new stars for the future.
Despite being only 21 years old, Lokonga is likely to intimidate others in midfield with his 6 foot stature. He's shown his talent already by representing Belgium at Under 17, Under 19 and Under 21 level before receiving a first call-up to the senior national squad in March 2021. This experience should stand him in good stead to adapt to the pressures of the Premier League - Lokonga seems as prepared as any recent signing, yet still isn't on many radars before the start of the new season.
While his goal record wasn't prolific at Anderlecht - with three goals in sixty-nine appearances - he does have two international goals to his name in just six appearances for Belgium Under 21s. When you bear in mind he is a midfielder whose primary role is to create goals for team-mates rather than score them himself, these statistics don't seem too bad at all.
Arsenal of course have a rich recent history of iconic midfielders - Patrick Vieira, Robert Pires, Cesc Fabregas and even current manager Mikel Arteta to name a few - and this brings with it a unique kind of pressure for new midfielders at the club. Lokonga won't be expected to meet such high standards immediately but they may play on his mind every time he pulls on the shirt for a Premier League matchday.
Remember though that he's not coming from a small club, but rather one of the biggest, if not THE biggest, in Belgium. Anderlecht were once a household name on the European stage and have their own rich history to put pressure on current players; something that does not seem to have phased Albert Sambi Lokonga in the slightest. If you're on the lookout for a potential breakout star in the 2021-22 season, keep an eye on this young man at Arsenal.